12/04/2018
December 4, 2018
12/04/2018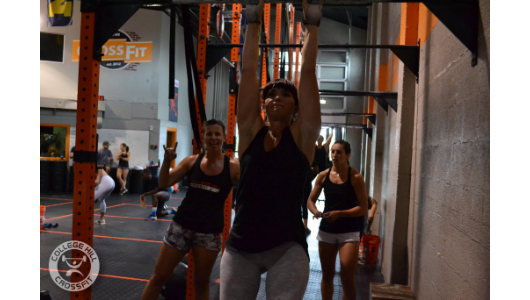 Mindset
" I go and look at a stonecutter hammering away at his rock perhaps a hundred times without as much as a crack showing in it. Yet at the hundred and first blow it will split in two, and I know it was not that blow that did it, but all that had gone before." – Jacob Riis
Immediate gratification feels good.
Whether that be a linear progression on the barbell, the steady climb in raises, or anything between, we enjoy seeing the forward progress. Yet, we know this isn't always the case.
As the stonecutter hammers away, he sees nothing. No progress. He likely loses count, falling numb to any thought aside from… the next blow. And he returns back to this blow with full focus, in full faith of the process. And low and behold, it does split.
But there's no warning, no indicator, no way to tell when it's about to go. It just goes on that hundred and first blow. This is often how life unfolds for us. We want the immediate gratification of seeing the cracks in the stone, getting closer and closer. Yet, with one eye focused on the endstate, looking for those cracks, we are leaving only eye for the process. We aren't truly in the moment, making that next blow, our best blow.
Regardless of how yesterday went, the day before, or even how our day today is going – we have the chance to make our next strike, the best we ever have. And well knowing how the stonecutter breaks through, it's not a single strike that accomplishes his goal… it's the accumulation of one hundred, fully focused blows.
Metcon
Heavy Criss Cross (Time)
For time…
5 Rounds:
40 Double-Unders
20 GHD Sit-Ups
40 Double-Unders
10 Power Cleans (185/135)
Rx Plus (OPEN): As written
Rx (PERFORMANCE): 30 DUs, 155/05 Partial ROM GHD situp OR 15 T2B
Scaled (FITNESS): 80 singles, 135/95, 25 abmat situps,
Target Time: 20-25min
Time Cap: 30min
Next Level
Metcon (AMRAP – Rounds and Reps)
Gymnastics Conditioning
In a 4:00 time cap, climb as high as possible:
1 CTB Pull-Up
2 Unbroken CTB Pull-Ups
3 Unbroken CTB Pull-Ups
4 Unbroken CTB Pull-Ups
5 Unbroken CTB Pull-Ups
… and so on, adding a single rep until the time cap is reached.
All sets must be completed unbroken, and athletes must come off the bar after each completed set.
Scoring is "rounds + reps". That is, if we completed the round of 7 unbroken CTB Pull-Ups, and we completed 3 additional pull-ups before time is called, our score is 7+3.
Rx Plus (OPEN): As written
Rx (PERFORMANCE): Pull-ups
Scaled (FITNESS): Ring rows
Metcon (Time)
Odd Object Conditioning
For Time…
30/21 Ski Erg, 20 Wreckbag Cleans (50/35)
25/18 Ski Erg, 18 Wreckbag Cleans (50/35)
20/15 Ski Erg, 16 Wreckbag Cleans (50/35)
15/12 Ski Erg, 14 Wreckbag Cleans (50/35)
10/9 Ski Erg, 12 Wreckbag Cleans (50/35)
Rx Plus: As written
Rx: Med ball over shoulder (30/20)
Scaled: Med ball over shoulder (20/14)