11/30/2018
November 30, 2018
11/30/2018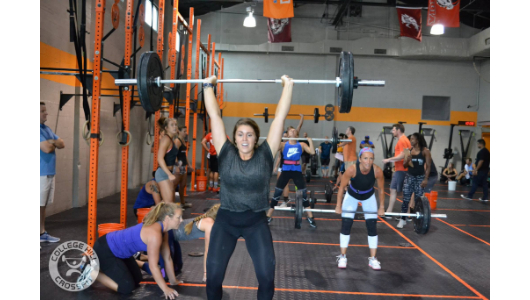 Mindset
"People are not lazy. They simply have goals that do not inspire them." – Tony Robbins
Something we can all agree on – anything in life worth achieving, is going to be very, very hard. There's no two ways about it. Greatness does not happen by accident.
Goals sometimes default to the "whats" in life. A "what" can be a certain amount of pounds on the barbell, or a specific amount of pull-ups. It's a goal, but, is it a reason?
A reason is what gets us up our of bed in the morning. What we think about in the shower. What we see in the mirror when we look into it. Goals don't move us towards greatness – reasons do. Goals can be the waypoints or checkpoints along the way, but our reasons are the true North Star.
It's what makes us feel alive.
It's a driver that gives, not takes.
And when the journey gets to challenging that it strikes us down to our knees, this battlecry is what brings us back to our feet. It's a battle cry for who you are as a human being.
What is it? Let's not be ambiguous.
Define it. Write it down. stare at it. Refine it.
And come back to it, every, single, day.
Weightlifting
Squat EMOM Wk 4 Day 2
Alternating "On the Minute" x 12 (6 Rounds):
Odd Minutes – 1 Front Squat
Even Minutes – 3 Back Squats
*Both* lifts are performed with the same load:
79% of our estimated 1RM Front Squat.
* Score based on FS reps.
Metcon
Greased (Time)
For Time:
30 Power Clean and Jerks (185/135)
*On the Minute, starting on the 1:00 – 5 Toes to Bar
Rx Plus (OPEN): As written
Rx (PERFORMANCE) 155/105
Scaled (FITNESS): 135/95, Abmat sit-ups
Target: 5-8min
Time Cap: 10min
Next Level
Clean & Jerk Complex
5 Sets, building to a Moderate:
2 Hang Power Cleans + 1 Push Press
2 Hang Power Cleans + 1 Push Jerk
2 Hang Power Cleans + 1 Split Jerk
In today's complex, there is a total of 9 repetitions per set. We are looking to hold onto the bar for all repetitions, but if bringing the bar down from overhead is a safety issue, drop from the top and immediately deadlift the bar back to the hang position.
Set #1 – 65% of 1RM Clean and Jerk
Set #2 – 70% of 1RM Clean and Jerk
Sets #3-4-5 – 70-80% of 1RM Clean and Jerk *Record heaviest set in WODIFY*
Metcon (12 Rounds for reps)
Midline Builder V3
Alternating "On the Minute" x 12 (6 Rounds)
Odd Minutes – "X" Calorie Assault Bike
Even Minutes – "X" GHD Sit-Ups
*Record # of reps for each movement for each min.
Each passing iteration, athlete's can add a single repetition to each minute.
Starting repetitions from last week (adjust the starting number if you were able to successfully build and complete all rounds from last week):
Rx Plus: Males – 15 Calorie Bike / 15 GHD Sit-Ups
Rx Plus: Females – 12 Calorie Bike / 15 GHD Sit-Ups
Rx: Males – 12 Cal Bike/12 GHD situps
Rx: Females 9 Cal Bike/12 GHD situps
Scaled: Male – 10 Cal Bike/ 20 Abmat situps
Scaled: Female – 7 Cale Bike/20 Abmat situps