11/03/2018
November 3, 2018
11/03/2018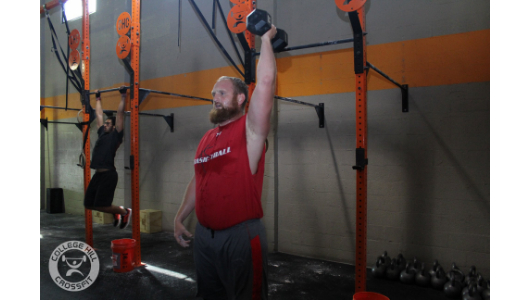 Mindset
"Nothing is ever attempted, if all possible objections must first be overcome." – Samuel Johnson
There are always going to be thousands of things that could go wrong.
There will be unknowns. There will be naysayers. There will be the thought that everything will come crashing down on the first step, resulting in an embarrassing failure.
The scary part, is that it's all real. All of that.
But, if we let the thought move into our mind that something will go wrong, or even if something might go wrong, we can paralyze ourselves, and never begin.
We're never going to have all the answers, and we're never going to be fully ready. But we're going anyways. For as Wayne Gretzky put it, "we miss 100% of the shots we don't take."
Metcon
Greased Lightning (AMRAP – Rounds and Reps)
AMRAP 16:
1,000/850 Meter Row (1 rep)
15 Burpee Box Jump Overs (24″/20″)
9 Bar Muscle-Ups
Rx Plus (OPEN): As written
Rx (PERFORMANCE): C2B pull-ups
Scaled (FITNESS): 750/600m row, step-ups, pull-ups
Target: 2rds plus
Metcon (No Measure)
Midline
3 Rounds:
7 Inchworms
35 AbMat Sit-Ups
Rx: As written
Scaled: 5 inchworms or push-ups, 25 abmat sit-ups
Next Level
Metcon (Time)
5 Rounds:
15/12 Calorie Assault Bike
2 Rope Climbs (15′)
Rx Plus (OPEN): As written
Rx (PERFORMANCE): 1 Rope Climb or 2 rope climbs (going 8′ up)
Scaled (FITNESS): 12/9 cal bike, 3 strict pull-ups (may use band to assist)
Target: 8-10min
Cap: 15min
*Make sure to truly cap yourself. The focus is condition involving rope climbs. Properly scale so you are able to contiously move through this. SHOULD NOT take longer than 3min a round.