11/02/2018
November 2, 2018
11/02/2018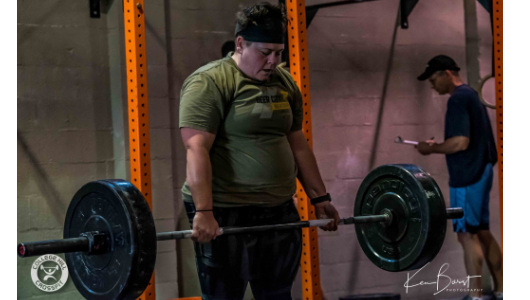 Mindset
"I can accept failure. Everyone fails at one time. But I can't accept not trying." – Michael Jordan
Michael Jordan is re-known for his incredible work effort.
In this quote he speaks to the dedication to the process.
And no matter what our goals is, whether it be in the gym, at work, or at home, this central theme rings true. Our commitment to putting our all towards something, to give truly the best chance to ourselves, is everything. If we fail – if Michael Jordan doesn't win the championship – we'll accept that.
But what we can't accept, is never trying.
No one on their death bed ever said they regret trying.
Far too often, they have to say the opposite.
Weightlifting
Deadlift
Building to a moderate 6-4-2 today on the deadlift.
Set of 6 – Between 60-70% (record in notes)
Set of 4 – Between 70-80% (record in notes)
Set of 2 – Between 80-90% *Record as WODIFY score
*Take 1:30 – 2:00min rest between sets
Metcon
"Optimus Prime" (AMRAP – Reps)
ARMAP 7:
Wallballs (20/14, 10′)
*EMOM 5 deadlifts @ 225/155#
R+ (OPEN): as written
Rx (PERFORMANCE): 20/14#, 10/9′, 185/135#
Scaled (FITNESS): 14/10#, 9′, 155/105#
*Score is WB reps only!
Target: 80 plus reps
Next Level
Metcon (Weight)
On the Minute x 5:
1 Power Clean + 1 Hang Squat + Clean 1 Split Jerk
Min 1 @ 60% 1RM C&J
Min 2 @63%
Min 3 -5 @ 65%
Rest 1:00, followed by…
On the Minute x 5:
2 Squat Cleans + 1 Split Jerk
70% of 1RM C&J through all minutes
*Record this weight in WODIFY
*Loads are lighter with an emphasis on form!!!