10/27/2018
October 27, 2018
10/27/2018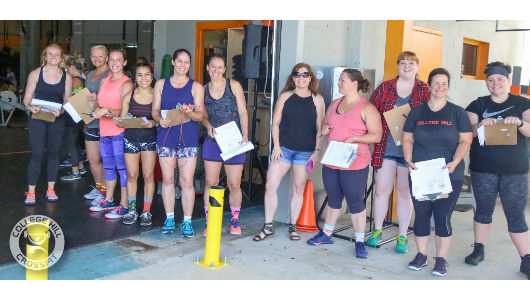 Mindset
"If you have everything under control, you're not moving fast enough." – Mario Andretti
When we are truly going for it, there is an unmistakable sense of being slightly out of control.
There will be the feeling that we aren't sure about the next corner.
We won't be 100% sure that things are tied down.
We won't be 100% sure what's around that next corner.
But we're going anyways.
Anything worth doing, will illicit really, really uncomfortable feelings. We know this, and we can expect this. The separating factor is our ability to settle in the eye of the storm. To find our calm, as to dive into the next turn at 100mph… even when we don't know for sure what's around the corner. Do we get lost in the chaos, or does our focus and commitment to our true north continue our path forward?
We seek this feeling. To honestly be slightly out of control. It's the feeling of being outside of our comfort zone – or in other words, "where the magic happens".
Metcon
"Boats and Toes" (AMRAP – Reps)
Teams of 3
30min AMRAP:
50-40-30-20-10: Cal Row + Burpee BJ (24″/20″)
Directly into…
50-40-30-20-10: Toes to Bar + Power Snatches
Round 1 Barbell – 75/55
Round 2 Barbell – 95/65
Round 3 Barbell – 115/80
Round 4 Barbell – 135/95
Round 5 Barbell – 155/105
Rx Plus (OPEN): As written
Rx (PERFORMANCE): 65/45, 75/55, 95/65, 115/80, 135/95
Scaled (FITNESS): 45/35, 65/45, 75/55, 95/65, 115/80, Step-ups, Abmat Sit-ups
Target Reps: 540 plus