10/10/2019
October 10, 2019
10/10/2019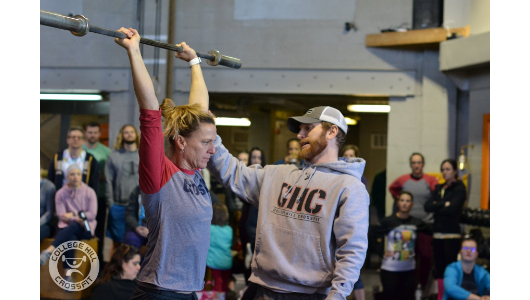 Mindset
With the second #FWF Open Series of the year starting this week, you're not alone if you're wondering: "Should I even do the 2020 #FWF Open Series?"
When we think about the #FWF Open Series, most of us regard it as a measuring stick. A test. And hey, you already did one test this year. Why do another?
We strongly believe the #FWF Open Series makes us fitter, regardless of our competitive goals.
Visualize yourself in an Open workout, and the effect it has on your performance. You dial in your preparation a little bit more. You fine-tune your planned transitions. You dive even deeper into strategy, with the intention of working to your full potential. In an Open workout, you simply work harder.
It doesn't matter if you're competing or not. The Open has a secret sauce that makes our training that much better. If you want to get fitter, the best way to do it is to throw down on Saturdays with your friends.
"Sometimes we're tested not to show our weaknesses, but to discover our strengths." – Unknown
Metcon
"Bring Your Goat Day" (No Measure)
20min Alternating EMOM
Odd Min: Goat #1
Even Min: Goat #2
A goat is something you need to work on and improve. Choose movements or progressions of a movement you know you can stick to and that will be helpful in working on your goat.