10/05/2018
October 5, 2018
10/05/2018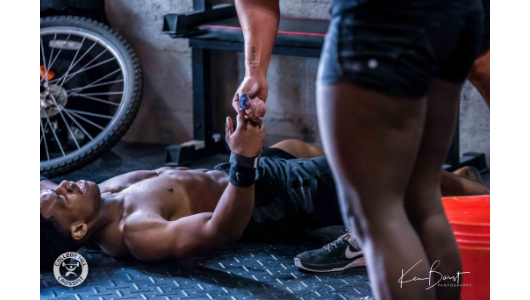 Mindset
"Be who you are and say what you feel, because those who mind don't matter and those who matter don't mind." – Dr. Seuss
People aren't thinking about you.
People are thinking about, what you're thinking about them.
What does matter, is our opinion of ourselves.
Our true opinion.
This starts by fulfilling the promises we make to ourselves.
Everyone else's opinion, is background noise.
Weightlifting
Front Squat
Week 3 of a 5-week progression, adding 3% to each lift.
2 Sets of 4 @ 76%
2 Sets of 3 @ 81%
2 Sets of 2 @ 86%
*record in wodify
All repetitions are taken from the rack. Rest as needed between sets, but aim to keep it to 3:00 or less.
Metcon
"Twist & Shout" (AMRAP – Rounds and Reps)
AMRAP 14:
1 Power Snatch
2 Overhead Squats
3 Power Clean and Jerks
40 Double-Unders
R+(OPEN): 155/105
Rx(PERFORMANCE: 135/95
Scaled(FITNESS): 95/65, 80 single unders
Target Rounds 7+
Next Level
Squat Clean
On the Minute x 11:
Minutes 1+2+3 – 3 Squat Cleans (@62-65-68%)
Minute 4 – Rest
Minutes 5+6+7 – 2 Squat Cleans (@72-75-78%)
Minute 8 – Rest
Minutes 9+10+11: 1 Squat Clean (@82-84-86%)
Minute 12 – Rest
Minutes 13+14+15: 1 Squat Clean (@82-84-86%)
*record heaviest lift in wodify