09/14/2018
September 14, 2018
09/14/2018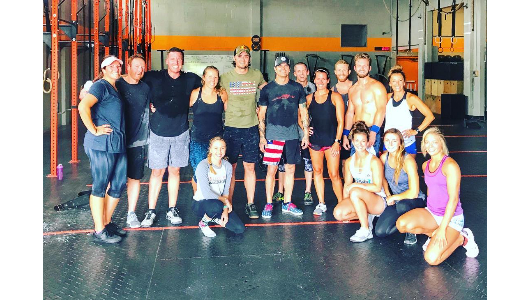 Mindset
"Mistakes are proof that you're trying."
It's easy to forget that mistakes can be the best possible thing to happen to us.
We don't necessarily learn from wins, victories, or perfect plays.
We may draw that a certain plan "works", but, it's very hard to improve on that.
When we make a mistake, we don't lose. We learn.
Metcon
Boat Race (Time)
3RFT:
500m Row
400m Run
Rest exactly 3 minutes between rounds.
Target Time 18-22min
Time Cap 30min
Next Level
Metcon (Weight)
Alternating OTM x 10 (5 Rounds):
Even Minutes – 3-Position Squat Clean
Odd Minutes – 2 Push Jerks + 1 Split Jerk
Endurance
See Endurance Programming (No Measure)