09/13/2018
September 13, 2018
09/13/2018
Mindset
"Iron Sharpens Iron"
Jealousy is a challenging topic to talk about.
It is most challenging in those who we compete against.
But even our fiercest competitors are friends of ours.
Iron sharpens iron, and their accomplishments inspire our accomplishments.
One is jealousy (if you win, I lose), and one is inspiration.
Both are very, very powerful. Both, in different directions.
Let's choose to be inspired.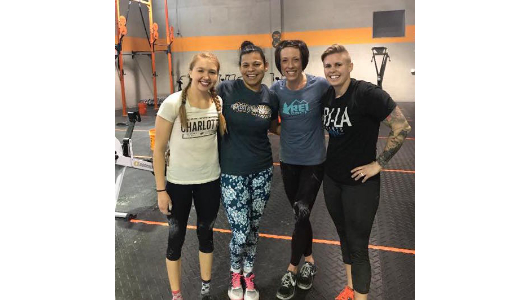 Metcon
Metcon (AMRAP – Rounds and Reps)
Happy Birthday Sara!
AMRAP 20:
with a partner
37 calorie row/bike
18 burpees
28 DB hang clean and jerk (50/35)
81 air squats
RX(OPEN/PERFORMANCE): as written
Scaled(FITNESS): 35/20
Target Rounds 2+