09/08/2018
September 8, 2018
09/08/2018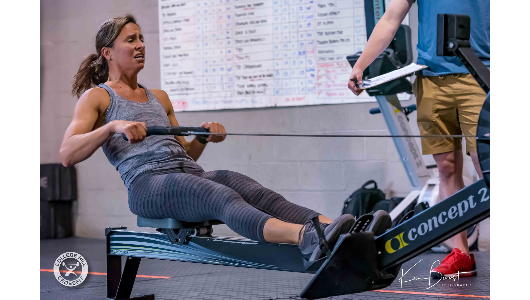 Mindset
"The only way to have a life is to commit to it like crazy." – Angelina Jolie
Commitment is something that takes work.
Goal creation, and resolutions – those are the easy part.
The challenge is the day to day execution… the living and breathing actions we take.
Are there parts of our life that we go through the motions on?
It may mean it's just not important to us.
We can't commit to everything. But what we choose to commit to – we go with everything we have.
A powerful exercise can be to write out what we commit to.
And thinking through our days in reflection, are we moving towards those commitments, or away from them?
Metcon
"Professor Chaos" (Time)
For Time:
30 Chest to Bar Pull-ups
800 Meter Run
15 Power Snatches (155/105)
800 Meter Run
15 Power Snatches (155/105)
800 Meter Run
30 Chest to Bar Pull-ups
R+(OPEN): as written
Rx)PERFORMANCE): 135/95, pullups
Scaled(FITNESS): 115/80, ring rows
*scaled run as needed
Target Time 20-25min
Time Cap 30min
Next Level
Metcon (Time)
Gymnastics Conditioning
For Time:
21-18-15-12-9:
Kipping Handstand Push-ups
Box Jump Overs (24/20)
Rx – as written
Scaled – DB push press (35/20), step overs