07/12/2019
July 12, 2019
07/12/2019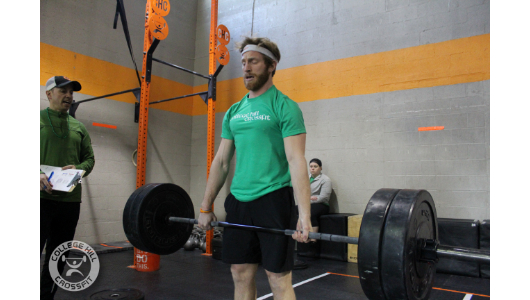 Mindset
"Waste No More Time Arguing What A Good Person Should Be. Be One." – Marcus Aurelius
It isn't what we say that defines us, but instead what we do.
In today's modern world, opinions flow freely. This is a great thing. Yet with such healthy discussions and debates, comes drama, confusion, and a blurred line between what is right and wrong.
The term 'paralysis through analysis' is an expression used that describes a situation where we overthink things. We try to appease every opinion, and in attempting so, we do nothing.
Marcus Aurelius urges us to contemplate less, and act more. To be the change we want to see in this world, rather than to argue for it.
Weightlifting
A) : Stamina Squats
15min to complete…
4 Rounds:
9 Back Squats – 70% of 3RM Back Squat
In today's stamina squat session, we are moving *for time*. We have 4 rounds of 9 unbroken back squats, where athletes rest as needed between sets. Aim is to rest just enough so that we find the next set unbroken.
Metcon
B): Encore (Time)
3 Rounds:
40/30 Calorie Row
20 Lateral Burpees Over Bag
10 Wreckbag Sprawls (50/35)
Rx (OPEN/PERFORMANCE): As written
Scaled (FITNESS): 35# wreckbag/20# WB
Target Time: 15-18min
Time Cap: 20min
Next Level
C): Muscle-ups
1 Attempt for Max Reps
Rx Plus: As written
Rx: C2B Pull-ups
Scaled: Banded Stict Pull-Ups
D) : Metcon (No Measure)
BODY ARMOR
5 x 50m Sled Drag
1 x 400m Farmers Carry
1 x 100 Banded Pull Aparts
On the Sled Drag, we are facing away from the sled, and attached by harness or straps. Rest as needed between all sets, with the intention being that we build to a heavy on the sled drag over the five sets.
On the Farmers Carry, athlete's choice to complete this with dumbbells, kettlebells, or torpedos. Stimulus wise, we are looking to choose a load that we are very confident we could complete 200m unbroken with, but we "aren't sure" about 400m. At most, we feel comfortable completing this distance with at most, two quick breaks.
On the Banded Pull Aparts, let's complete these with speed. Aim is to complete all 100 unbroken. Move quickly and explosively.