07/06/2019
July 6, 2019
07/06/2019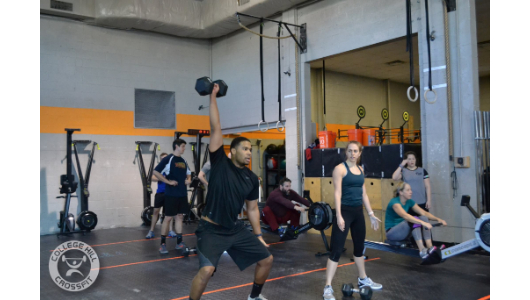 Mindset
There are two definitions in the English language for the word "Overcome".
The first is that we are helpless. Overwhelmed, overrun, and beaten down, one who is "overcome" has lost the battle.
The second difference is the polar opposite. It is to triumph. To square off towards some form of adversity or obstacle, and to win.
These two definitions are on opposite spectrums for a reason. There is no middle ground. Adversity causes some to break. For others, it breaks records.
We don't run from the fire. We run to it.
Metcon
A) : Shake Weight (Time)
3 Rounds:
800m Run
21 Toes to Bar
30 Dumbbell Power Snatches (50/35)
Rx+ (OPEN): As written
Rx (PERFORMANCE): 35/20
Scaled (FITNESS): 600m Run, Abmat situps, Lighter than Rx DB
Target: 25-28min
Time Cap: 30min
Next Level
B) : Metcon (No Measure)
3 x 100m Walk, two dumbbells.
First 25m – Left DB Overhead, right DB at Hang.
Second 25m – Left DB at Hang, right DB Overhead.
Third 25m – Both DB's at Front Rack
Fourth 25m – Both DB's Overhead
Athlete's choice on the dumbbell loading, with positioning being the focus. Resting as needed between, the aim here is to constantly be working towards a better position.