06/11/2019
June 11, 2019
06/11/2019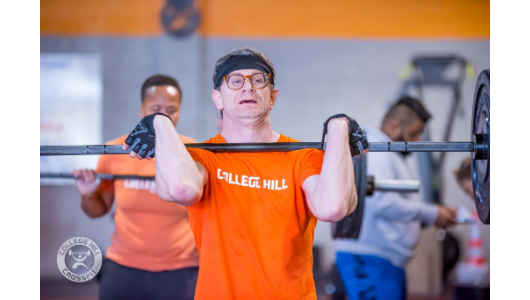 Mindset
"If you aim at nothing, don't worry… we'll hit it."
A clear and defined goal seems like an obvious first step. However, it is often missed. It's not that we don't have any general goals or directions in mind. What we tend to lack is the unmistakeable *specificity*. We lack the concrete intentions that are impossible to mix up when we're under way. If we have to pause to think about what our goals are, we havn't yet defined them to the extent we seek. They need to come to our lips in the blink of an eye, as if it's a subconscious reaction. For no other reason than to see us through the inevitable storm.
When we cross adversity, mixed emotions sway will try to sway our judgement. This is where compromises push their way into our thoughts. We convince ourselves of a new goal, purely due to changing circumstances. A clear and defined goal however, will see us through the most challenging of conditions. Let it be specific, measurable, and actionable.
"I need to get better with money", turns into "I will have $40 each payment transferred to my retirement account." "I want to get fitter", turns into "I will eat 3 quality meals 6 days per week, and go to the gym on Mon/Tue/Wed, Fri/Sat". "I want to have better presentation skills", turns into "I will take the improv class in my city every Monday for the next six weeks".
Be intentional. Specificity is everything.
Weightlifting
A) : Power Clean Complex
Clean Primer:
5 Sets:
1 Hang Clean High Pull –
https://www.youtube.com/watch?v=O21FYERIXBY&feature=youtu.be
1 Low-Hang Power Clean
*Loads should stay light to ensure high quality reps
"On the 1:30" x 5:
1 Hang Power Clean
1 Power Clean
Set #1 – 75% of estimated 1RM Power Clean
Sets #2,3,4,5 – Build to a heavy complex for the day, but not an all-time max. Let's move well here.
Metcon
B) : Power Ranger (Time)
15 Power Cleans, 600m Run
10 Power Cleans, 400m Run
5 Power Cleans, 200m Run
Rx Plus(OPEN): 155/105
Rx (PERFORMANCE): 135/95
Scaled (FITNESS): 95/65
Target Time: 7-10min
Time Cap: 15min
Next Level
C) : Metcon (No Measure)
AEROBIC CAPACITY
Assault Bike
10 Sets:
:45s – Work*
:45s – Rest
*In the working phase, the first :15s is a light pace. The second :15s is moderate. The third, is our fastest. Referred to as "flying sprints", this is an acceleration over time, broken up by thirds.
Not for score or tracked data, but for quality effort. On the final :15 fast paces, aim to move closer and closer to a full sprint, which is something we do not commonly train.