06/10/2019
June 10, 2019
06/10/2019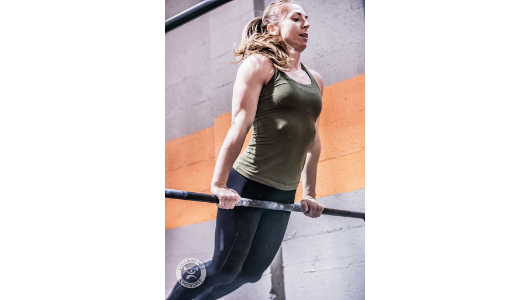 Mindset
"You make a living with what you get. You make a life with what you give." – Winston Churchill
Think back to a time in your life when you came in clutch for someone. One where your actions made a significant impact on someone's life. Maybe it was a time where you showed up for a friend in a time of need. But you didn't just show up… you went above and beyond. Not because of some expected return or ulterior motive, but because you believed it was the right thing to do. You genuinely cared.
Think back to that day, and how that made you feel when you saw your impact. Think back to how it felt to know you made a difference. It felt good, didn't it. Really, damn, good.
Science has shown us that one of the most powerful emotions we can feel, via serotonin, is released in mass at these moments. But what is even more interesting, is that it's literally contagious. Think back to the last time you saw *someone else* doing something generous. Maybe it was as simple as holding the door open at the store for an elderly customer. Think back to that… how did you feel, witnessing that? Did it make you feel, more generous?
If generosity is contagious, it just needs to be started.
Let it be us.
Be the change we want to see in this world.
A): Metcon (Weight)
GYMNASTICS & SNATCH COMPLEX
"On the 2:00" x 7 Sets:
4 Toes to Bar
3 Bar Muscle-Ups
1 Hang Power Snatch
1 Overhead Squat
1 Hang Squat Snatch
Set #1 – 60%
Set #2 – 64%
Set #3 – 68%
Set #4 – 72%
Sets #5+6+7 – Build to a heavy complex for the day.
*RECORD HEAVIEST AS SCORE
Rx Plus (OPEN): As written
Rx (PERFORMANCE): C2B Pull-ups
Scaled (FITNESS): Leg Raises on post, Jumping C2B pullups
B) : Metcon (Time)
BODY ARMOR
20:00 to complete
27 GHD Sit-Ups, 25-50′ HS Walk
21 GHD Sit-Ups, 25-50′ HS Walk
15 GHD Sit-Ups, 25-50′ HS Walk
… Directly into:
10-8-6-4-2:
Strict CTB Pull-Ups
Strict Ring Dips
Rx Plus (OPEN): As written
Rx (PERFORMANCE): 10 Shoulder Taps, Strict Pull-ups
Scaled (FITNESS): Abmat Situp-ups, shoulder taps on box, Banded Strict Pull-ups, Assisted dips (band or box)
Next Level
C) : Back Squat
On the 2:00 x 6 Sets:
On the 0:00… 3 Reps @ 79%
On the 2:00… 1 Rep @ 89%
On the 4:00… 3 Reps @ 82%
On the 6:00… 1 Rep @ 92%
On the 8:00… 3 Reps @ 85%
On the 10:00… 1 Rep @ 95%*RECORD IN WODIFY
D) : Front Rack Lunge
2 Sets of 12 @ 52%
Percentage based off our 1RM Front Squat.
These are stationary "step-back" lunges, with 6 reps on each side (alternating) for the 12 rep total. All reps are taken from the rack, and rest as needed between sets.