04/11/2019
April 11, 2019
04/11/2019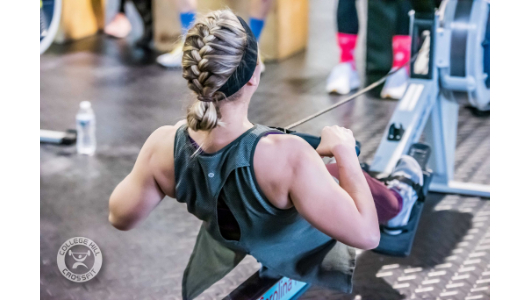 Mindset
"Challenges are what make life interesting and overcoming them is what makes life meaningful." – Joshua J. Marine
We are quick to take a negative perspective of challenges. They are in our way of getting what we want or make a process more difficult than we may have anticipated.
Challenges should not be viewed through a negative lens, instead they should be seen for the opportunity they offer us. As the quote points out challenges are what make life interesting and when we overcome or conquer those challenges they give meaning to our experience in this world.
Embrace challenges and embrace bringing meaning to your existence.
Metcon
A): Shooting Star (AMRAP – Rounds and Reps)
20min AMRAP
500m Run
40 Jumping Lunges
30 Burpees
20 KB Swings (24/16)
10 Star Jumps
Rx (OPEN/PERFORMANCE): As written
Scaled (FITNESS): 16/12
Target: 2rds plus
Next Level
B): Metcon (No Measure)
ACTIVE RECOVERY
Not for Time, and at a Controlled Intensity:
50/40 Calorie Ski Erg
75/60 Calorie Row
100/80 Calorie Assault Bike
On the 0:00, and every 5:00 thereafter until workout completion:
5 Strict Toes to Bar
10 DB Snatches (moderate to light weight)
20 Banded Good Mornings (purple or green band)
30 Banded Pull-Aparts (red or black band)
Rx Plus: As written
Rx: Strict Knees to Elbows
Scale: 30sec Plank