04/08/2019
April 8, 2019
04/08/2019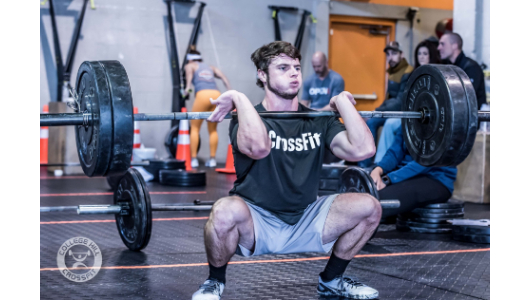 Mindset
"Death is one prophecy that hasn't failed." – Edmund Wilson
Have you ever been asked, "What would you do if you only had a week to live?"
Few things will snap us to attention like the thought of a terminal illness. The question leaves us considering how different our lives would be if we only had days to live.
But the morbid truth, is that we *all* have a terminal death sentence. It won't be a matter of if, but when. Let's not let a day go by, where we allow this thought to wash away to ignorance. It's too important not to, as we only get one shot at this. Let's make it count.
Weightlifting
A): Power Snatch
On the 1:30 x 4 Sets:
1 Halting Power Snatch (2s at knee-level)
1 Power Snatch
… Directly into:
On the 1:00 x 6 Sets:
1 Power Snatch
Set #1 – 58% of estimated 1RM Power Snatch
Set #2 – 61%
Set #3 – 64%
Set #4 – 67%
*Changing to Singles…
Set #5 – 70%
Set #6 – 74%
Set #7 – 78%
Sets #8, 9, 10 – 82%**RECORD IN WODIFY
Metcon
B): Metcon (No Measure)
BODY ARMOR
15min to complete…(rest at least 1:30 between sets)
3 Giant Sets
16 KB Front Rack Reverse Lunges (24/16)
100m Farmers Carry
32 AbMat Sit-Ups
Rx Plus(OPEN): As written
Rx (PERFORMANCE): 16/12
Scaled (FITNESS): 12/8
Next Level
C): Back Squat
6 Reps @ 65%
3 Reps @ 70%
6 Reps @ 65%
3 Reps @ 75%
6 Reps @ 65%
3 Reps @ 80%*RECORD IN WODIFY
Rest 2:00 between sets.
D): Metcon (No Measure)
BODY ARMOR
1 Set: 50 Glute Bridges – https://www.youtube.com/watch?v=G1GQaUyWNpA
We are aiming for a single set of 50 repetitions.
Using a bench to elevate our elbows, and a barbell (wrapped with a towel if desired to protect pelvic bone), we are looking to move through all 50 before placing the bar down. We can pause between repetitions, but let's aim to choose a loading where we can find all 50 with certainty.
For loadings, although it will naturally vary dramatically between athletes, a good place to be here is between 25-30% of our estimated 1RM Deadlift.
E): Metcon (Calories)
BIKE CONDITIONING
3 Rounds (9:00 total):
1:30 Light
1:00 Moderate
:30s Fast
*Score is total calories