03/13/2019
March 13, 2019
03/13/2019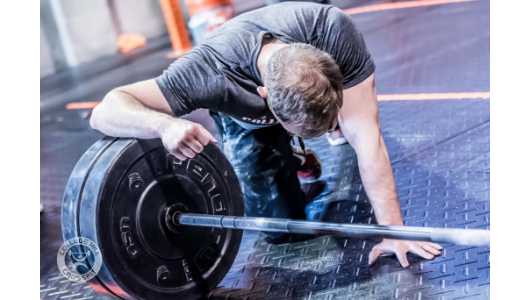 Mindset
"When I write, I feel like an armless, legless man with a crayon in his mouth." – Kurt Vonnegut
It can be easy to forget that even the greats are full of awkwardness and clumsiness.
The man quoted above is known to have changed the face of American literature.
But despite Kurt Vonnegut's success, he didn't start that way. It was full of fumbles, false starts, and embarrassing mistakes. Yet where others stopped, he kept writing. Forcing himself to move forward. He kept taking one more step, even when the process did not seem rewarding.
Awkward and clumsy is not just OK. It's part of the way.
Metcon
Grease The Parts V2 (6 Rounds for reps)
Rotating stations "On the 1:30" x 18:00 (Twice through):
Station #1 – 1:00 Moderate Row/Bike/Ski/Run
Station #2 – 10 Thrusters (95/65) + 10 CTB Pull-Ups
Station #3 – 1:00 Moderate Row/Bike/Ski/Run
Station #4 – 10 Overhead Squats (95/65) + 3-5 Bar MU
Station #5 – 1:00 Moderate Row/Bike/Ski/Run
Station #6 – 10 Deadlifts (225/155) + 10 DB Hang CJ (50/35)
*Score is lowest # of reps completed in a given 1:30 across the whole workout for that set of movements.
Rx Plus (OPEN): As written
Rx (PERFORMANCE): 75/55, Pull-ups, C2B, 185/135, 35/20
Scaled (FITNESS): 45/35, Ring Rows, Banded Strict Pull-ups, 155/105, Lighter than Rx DB
Next Level
Pause Overhead Squat
3 Sets of 1 Pausing Repetition (3s in bottom)
All repetitions are taken from the rack. Today, we are looking to build steadily to a *heavy*, but not an all-time best pausing overhead squat.
*We are looking to go no higher than 85% of our 1RM OHS in our three sets of one.