02/12/2019
February 12, 2019
02/12/2019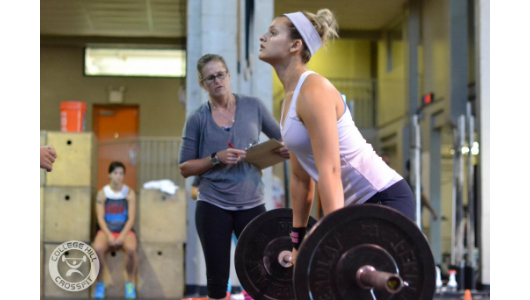 Mindset
"In 20 years from now, you'll be more disappointed in the things you didn't do." – Mark Twain
Starting, can be the single largest challenge in life.
It's the human condition – we don't like change. We prefer the status quo, because we know what to expect. It's familiar and comfortable. It's safe.
Yet playing it safe, is ironically the most dangerous thing we can do.
In 20 years from now, we won't look back with regrets on the things we tried. If there's regret, it will be on what we didn't.
Weightlifting
Tempo Power Snatch
10 Sets:
1 Tempo Power Snatch
From the ground to knee level, take a full (5) seconds to slowly bring the bar into position. At the moment the bar crosses over the knee, accelerate into an aggressive extension, into a full power snatch. In the catch position, pause for a full 3-seconds.
Rest as needed between sets, but aim to keep it to 1:00 or less. Technique loads today.
Sets #1+2+3 – 60%
Sets #4+5+6 – 65%
Sets #7+8 – 70%
Sets #9+10 – 70-75%, based on feel.
*Record last sets in WODIFY
Metcon
Double Bubble (AMRAP – Rounds and Reps)
AMRAP 15:
25 Double-Unders
5 Power Snatches (135/95)
25 Double-Unders
5 Bar Muscle-Ups
Rx Plus (OPEN): As written
Rx (PERFORMANCE): 115/80, 10 C2B Pull-ups
Scaled (FITNESS): 50 singles, 95/65, Pull-ups or Ring Rows
Target: 4rds plus
Next Level
Metcon (3 Rounds for reps)
STAMINA CONDITIONING
On the 4:00 x 3 Sets:
15 GHD Sit-Ups
15/12 Calorie Row
15 Kipping HSPU
*Score is lowest amount of reps completed in a given minutes for each movement.
Rx: As written
Scaled: Abmat situps, 12/10 cal row, DB Push Press (35/20)