02/08/2019
February 8, 2019
02/08/2019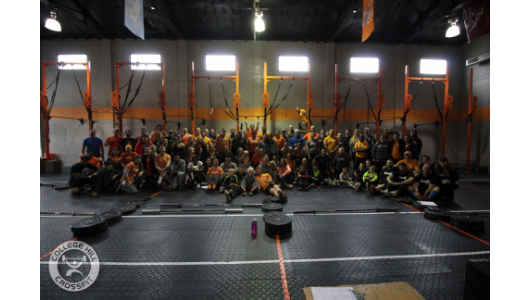 Mindset
"What you dwell on, is what you become." – Oprah Winfrey
This message has been made, many times, in many ways, by many people. It's a theme that is shared among the successful, for a specific reason: Humans are the ultimate adaptation machine. The most malleable species on the planet. It's incredibly important to be thoughtful of what we think about, for what we "dwell" on will come to life.
A tragedy is that most will dwell on a negative image of themselves. That they aren't the right person to accomplish their aspirations. That they don't have what it takes.
That, in and of itself, is the death sentence, as the mind will rapidly turn that into truth. But the funny thing is none of us currently "have what it takes"… otherwise we'd already be there. We're all in the same boat, driving forward with everything we got, figuring things out along the way.
Sp Instead of dwelling on the thought of not having what it takes, dwell on the thought of *acquiring* what it takes.
Dwell on an image of you, busting your ass.
Dwell on an image of you, sweating, bending over backwards, in order to achieve the goal.
Dwell on an image of you struggling more than you ever have in your life… and succeeding.
Dwell on a vision of you, accomplishing your goals.
Dwell on that, and nothing will be able to stop us.
Metcon
Wet Floor (AMRAP – Rounds and Reps)
AMRAP 20:
75 Wallballs (20/14), (10′)
60/45 Calorie Row
45 Toes to Bar
30 Burpee BJO (24″/20″)
15 Ring Muscle-Ups
Rx Plus (OPEN): As written
Rx (PERFORMANCE): 10/9′, C2B
Scaled (FITNESS): 14/10, (10'/9′), Abmat sit-ups, Step-ups, Ring Rows
Target: 2rds plus
Next Level
Metcon (No Measure)
BODY ARMOR
3 Sets of 8:
Alternating Dumbbell Snatch
3 Sets of 8:
Romanian Deadlift – https://www.youtube.com/watch?v=GZAKFRNtxLY
Midline:
3 Sets: :30s on, :30s off – GHD Sit-Ups
2 Sets: :30s on, :30s off – Hip Extensions
1 Set: 1:00 on, GHD Supine hold
Rx: As written
Scaled: Abmat siteups, supermans, plank
*Rest as needed on DB Snatch and RDL sets.
Not for score on all parts, but for quality movement.
On the dumbbell snatch, aim is to build gradually to a heavy set of 8. If we reach a limit on the loading, add a layer of difficulty/complexity by turning these into 3×8 alternating dumbbell squat snatches.
On the Romanian deadlifts, these are again deadlifts where the barbell is lowered as closely to the ground between repetitions, *but does not actually touch the ground*.