02/05/2019
February 5, 2019
02/05/2019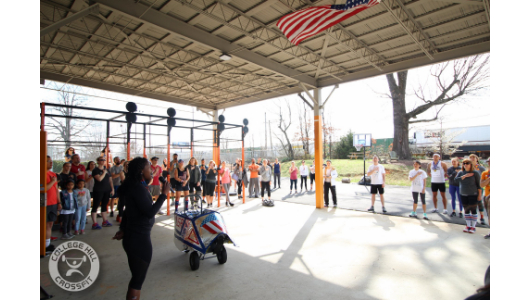 Mindset
"One can have no smaller or greater mastery, than mastery of oneself." – Leonardo DiVinci
The one person that will stop of us from doing what we want to do, looks back at us in the mirror.
It's good to acknowledge the primary job of our brain – it's to keep us safe.
It's going to aim to convince us that we want to avoid risk, danger, and failure.
Leonardi DiVinci was one of the first documented individuals to believe that humans could take flight. Before such an idea became a mainstream success… talk about a horrific idea. The thought of hurling a human into the air, like a bird, with no guarantee of landing. For him to write the above quote, speaks to his greatest accomplishment. His mastery over his mind. He well knew of the risks, and well recognized the fears. But he believed it to be possible anyways.
The saying, "it's you versus you" has merit at the start. It's not wrong to be there – it's actually the human condition. However, now that we recognize it… let's change that.
Metcon
Hangnail (AMRAP – Rounds and Reps)
AMRAP 20:
w/partner
60 Dumbbell Hang Clean and Jerks (50/35)
50/36 Calorie Assault Bike
40 Lateral Burpees over bar
30 Deadlifts (245/165)
*On the dumbbell hang clean and jerks, athletes complete 5 reps on a single side, before alternating.
Rx+ (OPEN): As written
Rx (PERFORMANCE): 35/20, 60/40 cal row, 225/155
Scaled: Lighter than Rx DB, 60/40 cal row, (185/135
Target: 2rds +
Next Level
Metcon (9 Rounds for time)
ROW CAPACITY
9 Rounds, OT2:00 (18:00 Total):
Males – 400 Meter Row
Females – 330 Meter Row
Round 1 – 2K Pace + 10 Seconds
Round 2 – 2K Pace + 4 Seconds
Round 3 – 2K Pace – 2 Seconds
Repeat that cycle two more full iterations for the total of the 9 rounds.
Metcon (No Measure)
MIDLINE
Not for Score, 2 Rounds:
:30s Single Arm OH Hold (left arm)
15 GHD Sit-Ups
:30s Single Arm OH Hold (right arm)
15 GHD Sit-Ups
:30s Double Front Rack Hold
15 GHD Sit-Ups
Rx: As written
Scaled: 10 GHD situps – partial range of motion
*See a coach if you have never done GHDs before!
Athlete's choice on the loading for the static holds, with the intention being that each set is completed not only unbroken, but with close attention to our positioning. We can use a dumbbell, or kettlebell for the above work.
On the single arm overhead holds, it can be common to find ourselves compensating to one side. This is seen (and felt) through our body leaning left or right in an attempt to place our center of mass directly under the overhead load.
Although this makes logical sense for the body to naturally want to do so, let's fight against this and force our midline to do the work. Square ourselves to the front, cinching the rib cage down, visualizing our midsection as a concrete box.
On the front rack hold, this is completed with either two dumbbells or kettlebells, both held in the front rack position.