02/03/2019
February 3, 2019
02/03/2019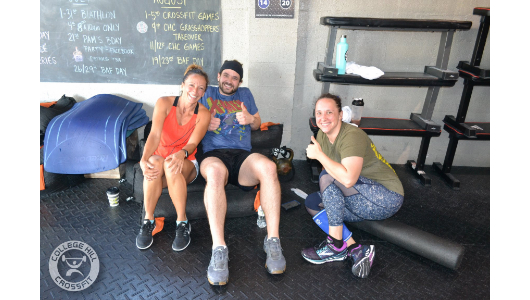 Mindset
"Experience is not what happens to you, it's what you do with what happens to you." – Aldous Huxley
Throughout life it will not be those things that happen to us that define our existence. It will be a response to them that defines it. The good news is that our reactions and our perceptions are within our control. Use this and shape the existence you want to have.
Metcon
Even Split (2 Rounds for reps)
10min AMRAP
w/partner
30 Abmat situps
20 Cal bike or Ski
10 Burpee Box Jumps (24/20″)
REST 5min
10min AMRAP
w/partner
100 Doubleunders
20 Russian Twists (25/15# plate)
10 Wreckbag Sprawls (50/35)
Rx (OPEN/PERFORMANCE): As written
Scaled (FITNESS): 15 Cal bike or ski, Burpee Box Step-ups, 200 singles, 15/10# plate, 35# wreckbag/20# wall ball
Target: Move consistently and have fun doing fitness with friends!