02/02/2019
February 2, 2019
02/02/2019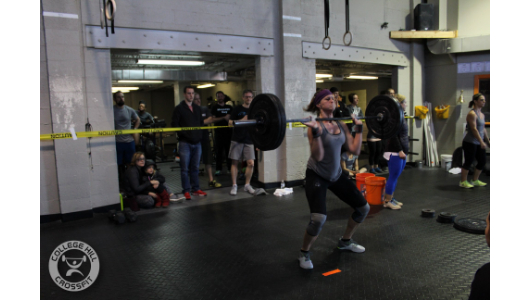 Mindset
"Shallow people believe in luck and circumstance. Strong people believe in cause and effect" – Ralph Waldo Emerson
We have a choice – to believe that life is happening to us, or that we are fully in control. That life is a direct reflection of the choices that we make. That the good, bag, ugly, and everything in between is a direct result of our actions.
We can stand by, and wait for life to happen to us. Or we can choose to believe that we have a say in our own story, that we are the writers of our script, that we have complete control over what happens next.
Ask ourselves – at the end of the day, are we going to allow our life to be dictated to us by chance, or by choice?
Metcon
Bird Box (Time)
For Time:
1 Mile Run
10 Rope Climbs (15′)
50 Clean and Jerks (135/95)
Rx Plus (OPEN): As written
Rx (PERFORMANCE): 115/80
Scaled (FITNESS): 1000m Run, 15 Banded Strict Pull-ups, 95/65
Target Time: 20-22min
Time Cap: 25min
Next Level
Metcon (No Measure)
GYMNASTICS CONDITIONING
10:00 Effort on Athlete's Choice:
Bike, Row, Ski, or Run
On the 2:00 – 40% of Max Ring Muscle-Ups
On the 4:00 – 50% of Max Ring Muscle-Ups
On the 6:00 – 40% of Max Ring Muscle-Ups
On the 8:00 – 50% of Max Ring Muscle-Ups
On the 10:00 – 40% of Max Ring Muscle-Ups
Rx Plus: As written
Rx: Bar MU or C2B
Scaled: Pull-ups or ring rows
Metcon (No Measure)
POWER CLEAN TECHNIQUE
5 Sets, Not for Time:
40 Double-Unders
1 Clean Pull
1 Hang Power Clean
1 Power Clean
Complex example: https://www.youtube.com/watch?v=Gvhgw0i1jUQ&feature=youtu.be
Percentages:
50, 55, 60, 65, 70% of 1RM Clean
Purpose here is to complete our skill work today under a very light metabolic challenge from the double-unders. All five sets are not for time, moving back and forth between the rope and barbell at a conversational pace. With each set climbing by 5%, our focus is truly technique here, over heavy loadings.