01/14/2019
January 14, 2019
01/14/2019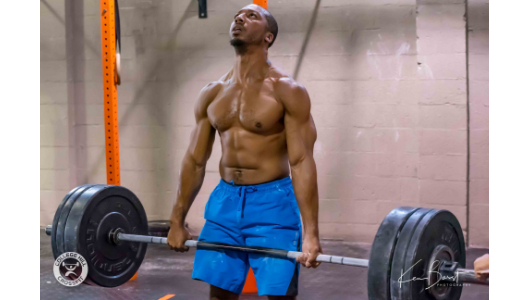 Mindset
"Life isn't about waiting for the storm to pass… It's about learning to dance in the rain." – Vivian Greene
Just start.
We've used this mindset in our strategy pieces inside workouts. As we transition from the double-under rope to the wallballs, let's "just start". If we can remove that moment of hesitation, we quickly find the first repetitions are always there. And we surprise ourselves with a set of 15 reps, when we could have bet our lives that we'd fail the first rep.
We just needed to get going, and not overthink it. What is powerful to realize, is that this concept applies outside the gym walls just as much as it does in it.
It is very common for us to await the "right moment".
The right time to start reading again.
The right time to change jobs.
The right time to have that uncomfortable conversation.
We've all been here. Waiting for perfect.
Yet, we can all agree… that perfect, will never come. It doesn't exist.
Instead of seeing all of the reasons that could go wrong, the quote urges us to take a different perspective. To see all the reasons why it could go *right*. To learn how to dance in the rain. To see, that today, is the best possible timing we could ever ask for.
If we can do that, we may actually realize that the perfect moment did exist after all.
Weightlifting
Pausing Back Squat (6×6)
6rds…
Every 1:30 complete a set of pause back squats
Mondays – 6×6
Fridays – 6×3
*3sec pause in the bottom of each rep
Week 2 Day 1: Compete reps at 53% of 1RM BS
Metcon
"DT" (Time)
5 rounds:
12 deadlifts (155/105#)
9 hang power cleans (155/105#)
6 push jerks (155/105#)
R+: as written
RX: (135/95#)
Scaled: (95/65#)
Target Time: 8-12min
Time Cap: 15min
Next Level
Metcon (8 Rounds for weight)
Snatch Primer
8 Sets:
1 Power Snatch + 1 Snatch Balance + 1 High Hang Pausing Squat Snatch
Set #1 – 50% of 1RM Snatch
Set #2 – 53%
Set #3 – 56%
Set #4 – 59%
Set #5 – 62%
Sets #6+7+8 – 65%
Metcon (Time)
Stamina Builder
1-2-3-4-5-6-7-8-9-10:
Barbell-Facing Burpees
Toes to Bar
Rx Plus: As written
Rx: Kipping leg raises
Scaled: Abmat sit-ups
Metcon (10 Rounds for weight)
Snatch Work
On the Minute x 10:
1 Snatch Deadlift
1 Floating Squat Snatch*
Minute 1 – 60% of 1RM Snatch
Minute 2 – 63%
Minute 3 – 66%
Minute 4 – 69%
Minute 5 – 72%
Minutes 6-10 (5 Lifts) – Build to a Heavy for the Day
Floating Squat Snatch:
After deadlifting the bar to full extension, we'll lower the bar as close to the ground before performing a full squat snatch, while, we do not touch the ground.