01/12/2019
January 12, 2019
01/12/2019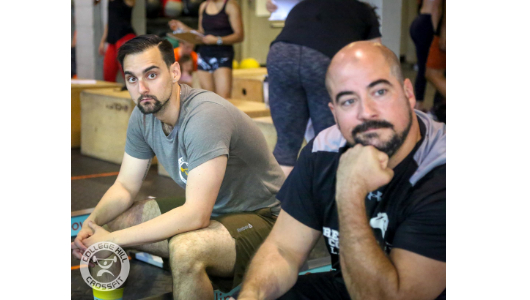 Mindset
"Everyone makes mistakes. Not everyone owns them."
It can be tempting to blame a failure on an external factor.
Yet when we do, we gain nothing.
We shirk responsibility, and with that, a learning opportunity.
Learning starts with ownership. Recognizing that we can do this better. No one is infallible – we will all make mistakes. And we will all be part of mistakes that involve a host of other people, along with multiple moving parts. But even there, even when it's easiest to blame the situation or another… let's look inward.
To ask ourselves the simple question – "What could I have done better?"
This isn't yet what *will* I do next time. We can think more on that at a later time. The first step is purely identifying all of the possible things we simply could do differently. And the key there is not what "others" could do… only what we could do.
Metcon
Low Five (3 Rounds for reps)
In a 5:00 Window…
30/21 Calorie Row
21 Power Snatches (115/80)
Time Remaining: Max Lateral Burpees
Rest 5:00
In a 5:00 Window…
30/21 Calorie Row
15 Power Snatches (135/95)
Time Remaining: Max Lateral Burpees
Rest 5:00
In a 5:00 Window…
30/21 Calorie Row
9 Power Snatches (155/105)
Time Remaining: Max Lateral Burpees
Rx+ (OPEN): As written
Rx (PERFORMANCE): 95/65, 115/80, 135/95
Scaled (FITNESS): 75/55, 95/65, 115/80
Target Reps:
1. 30 plus
2. 25 plus
3. 20 plus