01/11/2019
January 11, 2019
01/11/2019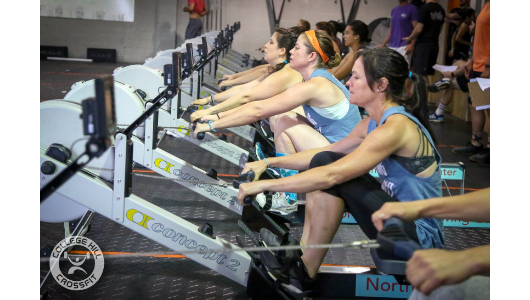 Mindset
"When it's obvious that the goal cannot be reached, don't adjust the goal, adjust the action steps." – Confucius
When obstacles arise, we will find ourselves at a crossroad.
One option is that we can allow the adversity to adjust our goal, moving into a state of compromise.
The other options is that we adjust the sails. While we keep the destination true.
If our reaction under adversity is to compromise the goal and make it a bit easier, we're now simply continuing on to "check the box". But goals aren't meant to be checked – they are meant to change our lives.
And anything of that magnitude is going to mother-freaking-hard. We all can agree on that being the truth.
Let's make it part of our identity – when times get hard, we go harder.
We find the way to make it, because it's always there.
We just have to work hard enough to find it.
Weightlifting
Pausing Back Squat (6×3)
6rds…
Every 1:30 complete a set of pause back squats
Mondays – 6×6
Fridays – 6×3
*3sec pause in the bottom of each rep
Week 1 Day 2: Complete at 77% of 1RM BS
Metcon
Bees Knees (4 Rounds for reps)
4 Rounds:
1:00 – Wallballs (20/14)(10/9′)
1:00 – Kettlebell Swings (24/16)
1:00 – Assault Bike OR Row
1:00 – Rest
Rx (OPEN/PERFORMANCE): As written
Scaled (FITNESS): 14/10, 16/12
Target Reps: 50reps plus per round.
Next Level
Metcon (No Measure)
On the 2:00 x 6 Rounds:
25% Max Ring Muscle-Ups
10 Burpees
Rx+: As written
Rx: C2B pull-ups
Scaled: Pull-ups or Ring Rows