01/03/2019
January 3, 2019
01/03/2019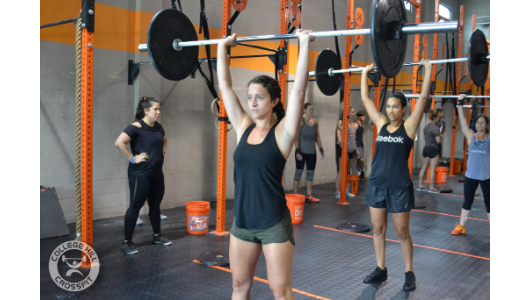 Mindset
"Help others achieve their dreams and you will achieve yours." – Les Brown
This is a very powerful quote and it points to the fact that there is immense joy and fulfillment in helping others.
Yes it's important we do what we need to do in order to be the best version of ourselves and to perform to our fullest potential. However, it's important to remember that along the journey we all seek guidance and support from others.
It's important to remember this and to put ourselves out there to help others.
Metcon
"Bring Your Goat Day" (No Measure)
20min Alternating EMOM
Odd Min: Goat #1
Even Min: Goat #2
A goat is something you need to work on and improve. Choose movements or progressions of a movement you know you can stick to and that will be helpful in working on your goat.
Next Level
Metcon (Time)
400m Run, 21/15 Calorie Bike or Ski
400m Run, 15/12 Calorie Bike or Ski
400m Run, 9 Calorie Bike or Ski
Directly into…
1,500 Meter Row
Directly into…
400m Run 9 Calorie Bike or Ski
400m Run 15/12 Calorie Bike or Ski
400m Run, 21/15 Calorie Bike or Ski