01/02/2019
January 2, 2019
01/02/2019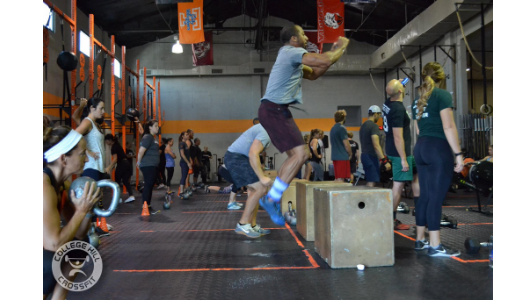 Mindset
"You'll miss the best things if you keep your eyes shut" – Dr. Suess
The simplicity in this quote, but how deep it travels, is one worth reading twice.
We are creatures of habit. We enjoy our routines, and our way of life. From the morning rituals, to the way we warm up for a workout, to our regimented diets and food plans.
Although dialing in the routine is a great thing – we must "keep our eyes open". What Dr. Suess's quote encourages, is to always, always, stay open-minded. Even when we feel we've found exactly what works for us, we can't close our eyes and ears to new ideas. New methods. New modes of thought.
For if we do close our eyes, we lose the opportunity to grow. To challenge ourselves for that next 1%. It's a theme we can take into our day – "always a student". There is so much to learn, to experience, to benefit from, if we only keep our eyes focused to do so.
Open-mind.
Always a student.
Metcon
Clean Sheet (3 Rounds for reps)
AMRAP 3:
9/6 Calorie Assault Bike
9 Power Cleans (115/80)
— Rest 3:00 —
AMRAP 3:
9/6 Calorie Assault Bike
7 Hang Squat Cleans (135/95)
– Rest 3:00 —
AMRAP 3:
9/6 Calorie Assault Bike
5 Squat Cleans (155/105)
Rx Plus (OPEN): As written
Rx (PERFORMANCE): 10/7 cal row, 95/65, 115/80, 135/95
Scaled (FITNESS): 10/7 cal row, 75/55, 95/65, 115/80
Target:
1. 43-46reps
2. 32-37rpeps
3. 30-35reps
Next Level
Clean Complex
*1 set is 3 reps for scoring purposes.
On the 1:30 x 5 Sets:
1 Power Clean + 1 Hang Squat Clean + 1 Squat Clean
Percentages based off 1RM Squat Clean:
Set #1 – 65%
Set #2 – 70%
Sets #3+4+5 – Build to a heavy, but not max effort, complex for the day.
Bar Fight (AMRAP – Rounds)
In a 3:00 Window:
9 Power Snatches
15 Power Cleans
21 Push Jerks
Time remaining, Max OHS (135/95)
*Score is reps of OHS
Rx Plus (OPEN): As written
Rx (PERFORMANCE): 115/80
Scaled (FITNESS): 95/65
Metcon (No Measure)
Body Armor
3 Sets of 16 – Front Rack Reverse Lunges (8 each leg)
3 Sets of 20 – Weighted AbMat Sit-Ups
*After each set, complete 30-40% of Max Strict Pull-Ups. Intention here is to complete each set unbroken, so our aim is to choose a number on the conservative side that we are confident we can complete six times through, unbroken.
Complete all three sets of front rack reverse lunges before moving onto the three sets of weighted AbMat Sit-Ups. Resting as needed between sets, our aim is to steadily climb in loading over the the three sets of each.